History
The Short Life of the Venerable Father Anthony Vincent Gallo
Priest of the Secular Clergy
1899 – 1934
Edited by the Postulator of the Cause
In deference to the laws of the Church, the author declares that he attributes to the facts of a more or less supernatural character herein described only that faith which one gives to human authority.
NIHIL OBSTAT
Romae, die 22 dec. 1960
FR. HILARIUS M. MORRIS O.S.M.
Rev. Del.
IMPRIMATUR
E Vicariatu Urbis, die 30 dec. 1960
ALOYSIUS TRAGLIA
Card. Provicarius
Stab. Tip. ARS NOVA – Piazza S. Apollinare, 48 – ROMA
Foreword
---
Written by Msgr. Augustino Grecco. Nihil Obsta, the individual who gave the  imprimatur. The material was written by the Postulator of the cause in Rome, Monsignor Augustino Grecco on  January 11, 1960. Read more »
Childhood
---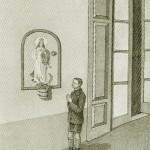 Father Anthony Vincent Gallo was born on the 11th. Of January 1899, at Monteforte Irpino, a quaint old town in the region of Campania, in the south of Italy, of hardy and courageous and enterprising people. His good parents, Anthony and Angela Piciocchi, were deeply religious and of innate goodness. Fulfilling as they did, all their religious duties, they excelled in devotion to Mary Immaculate.
Early Religious Life
---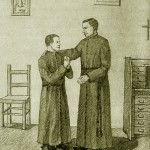 For the first time, and in presence of his brothers, he gave utterance to the phrase I will be a priest. There were early indications of how God's grace was preparing him for a totally dedicated life: a reverent sense of purity and modesty, a serious composure, recollection, patience, devotion, and piety. The seed of God was sprouting in fertile soil.
Early Priesthood
---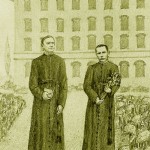 After his Profession, he went on to complete his secondary studies in Bologna and obtained his Licentiate in 1922. It is there where he began his theological studies – an immediate preparation for the Priesthood. Anthony was diligent and constant with his studies, he showed great exactness in observance of rule, which in turn gave him a solid piety and heartfelt self of charity.
Priesthood
---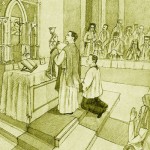 On the fourteenth of December 1930 in the Church of St. Nicholas of Monteforte Irpino he was ordained by Bishop Petronelli, Bishop of Avellino. More than a day of rejoicing it seemed to be the day for the offering of a victim. The ceremony was simple and edifying. Lived under the sign of the holy Cross, that day of joy for all, was for Anthony filled with mortification and intimate pain.
Death
---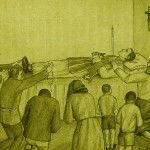 The sick received Anthony with joy and he went at once to their assistance without any thought or regard to his own fatigue. He comforted them, prepared them for their last journey, and was a veritable angel of comfort. Virtually foretelling his own imminent death, he leaned over the bed of a gravely ill youth one day and comforted him saying- "Courage, Courage- within two years we will be together in paradise".